HYPHOTONFLUX Spectrum tuning LED grow light released
✿
Generally , Most LED grow lights on the market have only one control channel-one knob. All the lights are dimmed or brightened at the same time when you adjust the light through the knob, and you cannot control independent color of the light individually, which means your plants will grow under the same spectrum light all time, It will meet your plants basic demand. But if you need your plants grow stronger and gain your quality harvest, the spectrum tuning will be needed.
✿
For example, cannabis plants require colors of light during different growth stages, such as they need more blue light during vegetative and more red light during flowering, while UVA and Far-red are only used at specific times.
✿
Based on that, only one control channel on the lights can not meet the needs of those who focus on professional growing and expect maximum quality harvest anymore.
✿
Through continuous efforts by our R&D team, we have developed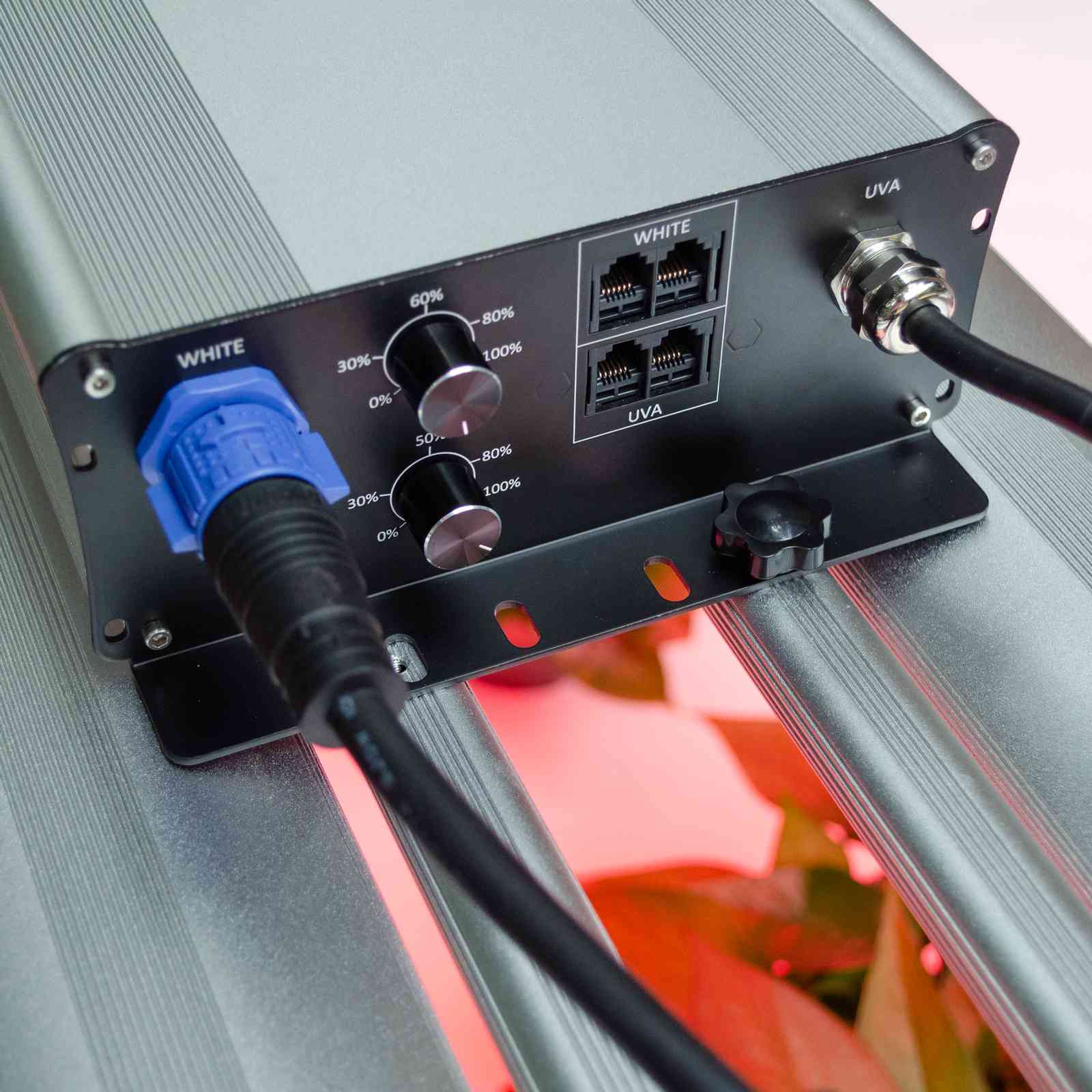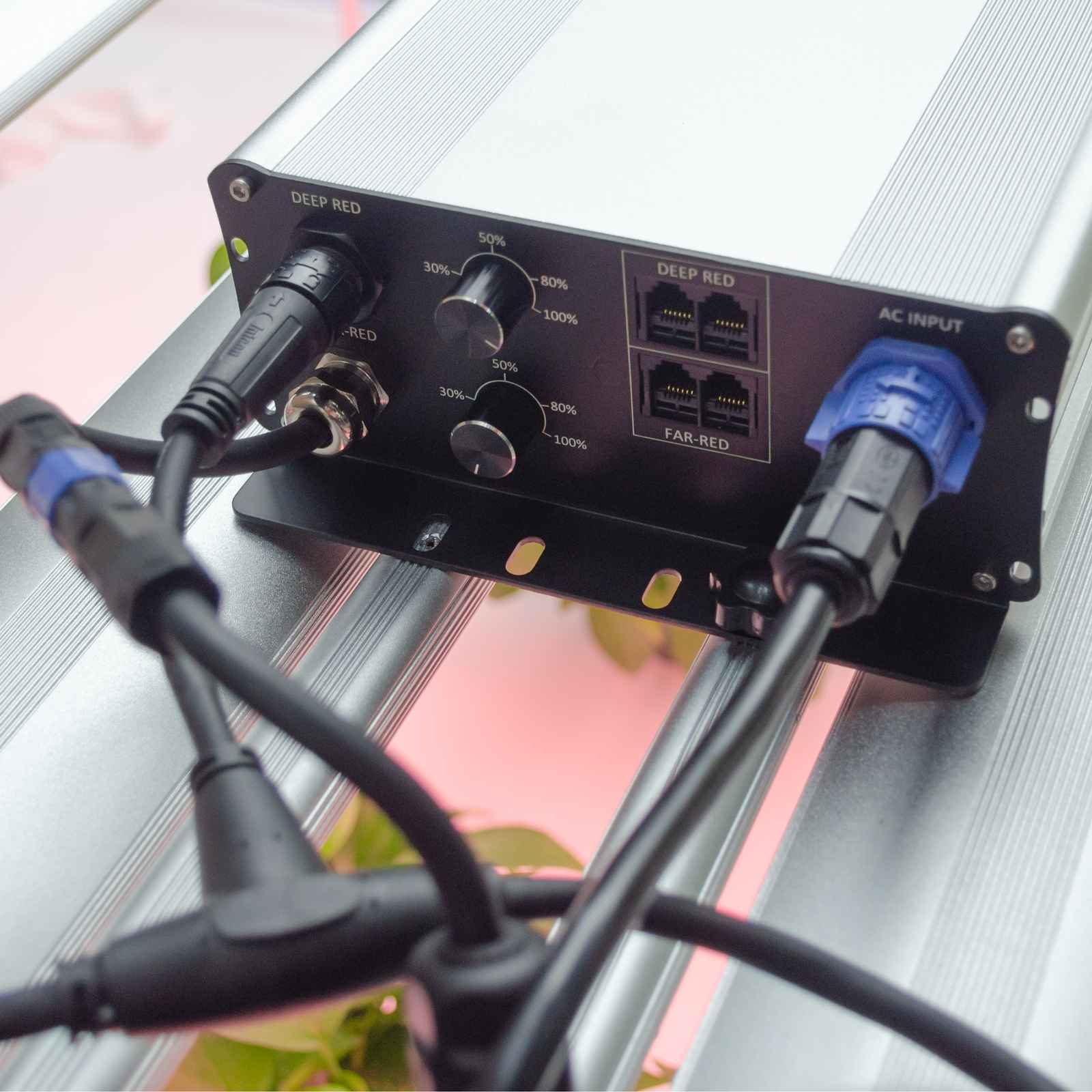 ✿
HYPHOTONFLUX SMART-670
which is an innovation in grow lights industry. It has 4 independent dimming knobs to control 4 separate color of light(1, White 6500k; 2, deep red 660nm; 3, UVA 384nm; 4, Far-red 730nm ).
✿You can select different spectrum and switch different light intensity according to the different stages of plant growth.
✿HYPHOTONFUX SMART-670 is ready for sale, it's a powerful product with smart control. Below are some specifications:
Power: 670W
Full spectrum: White 6500k & Deep red 660nm & UVA 385nm & Far-Red 730nm
Dimension: 43.86" × 43.86" × 4.06" (1114 × 1114 × 103mm)
Coverage:
Vegetative Stage: 5' × 5' (1.5m × 1.5m) to 6' × 6' (1.8m × 1.8m)
Flowering Stage: 4' × 4' (1.2m × 1.2m) to 5' × 5' (1.5m × 1.5m)
Efficacy: 3.03umol/J (UVA off); 2.69umol/J(UVA on)
Currently we have a few stocks only since it is newest product, contact us for pre-order if you are interested.