Introduction of HYPHOTONFLUX LED Grow Lights
Here at HYPHOTONFLUX, we have a question on our mind when we were developing our LED grow lights for indoor grow. The question we ask is, how can we make our lights better? We understand our customers how much cherish their plants and always look out for what is best for them. This is great motivation to drive us forward and has sparked great inspiration for us during our research and development of our product. In today's article, we are going to walk you through a short introduction to 5 LED grow lights from HYPHOTONFLUX: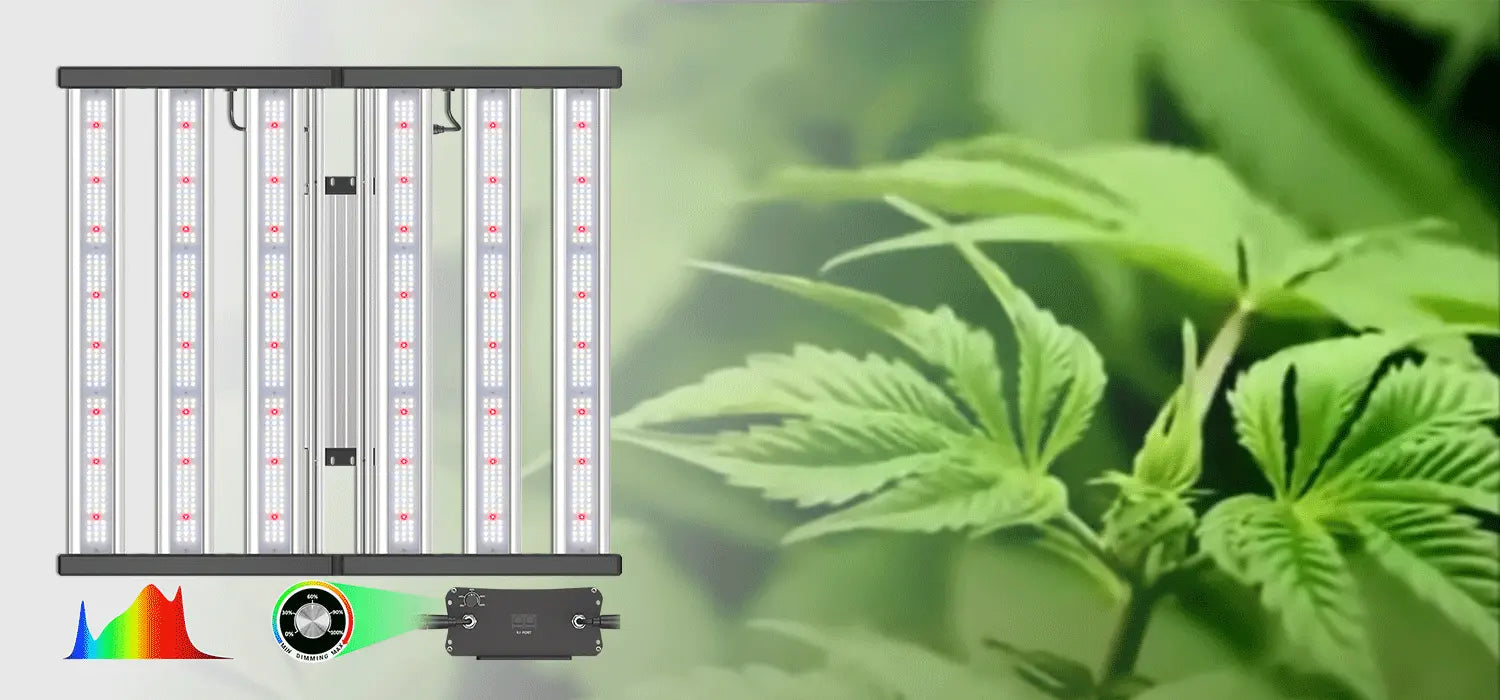 2. HYPHOTONFLUX HPF4000 480W LED Grow Light
HYPHOTONFLUX HPF4000 equipped with market leader Samsung LM301B & Osram deep red diodes and 2pcs MEANWELL-240W driver inside of the driver box. The input true power is 480W totally. High performance and cost-effective lighting solution for commercial and home horticulture. It is perfect for 4'x4' coverage area.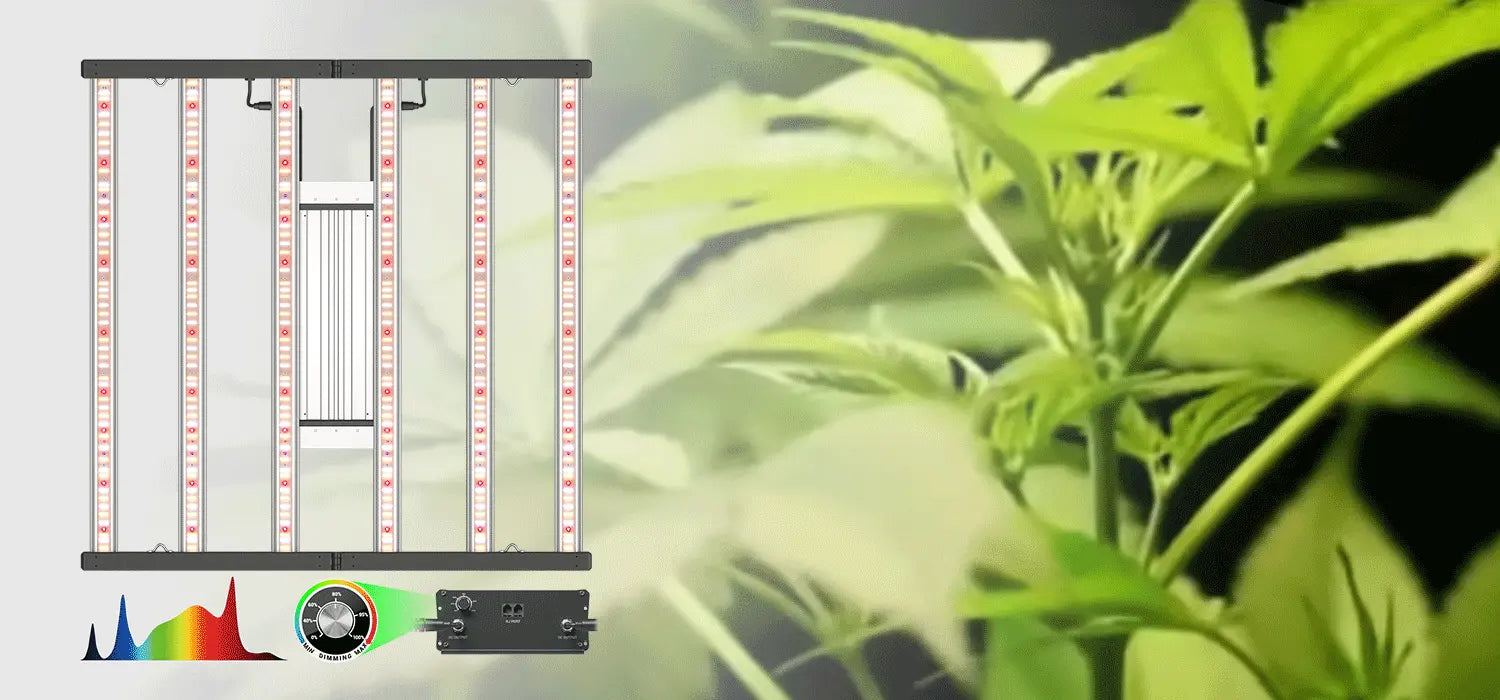 3. HYPHOTONFLUX PRO-480 LED Grow Light
HYPHOTONFLUX PRO-480 LED grow light is full spectrum (White 3000K & 5000K,Deep red 660nm,UVA 385nm,Far-red 730nm) UV IR grow light with Samsung LM281B+Pro Top bin diodes. It is designed for all stages of growth and the plants will be healthier and produce more trichomes with UV&IR added. As for it's coverage area, if you choose a PRO-480 to help your plants, you can grow 6 to 8 plants in veg, or 3 to 4 large plants in flowers.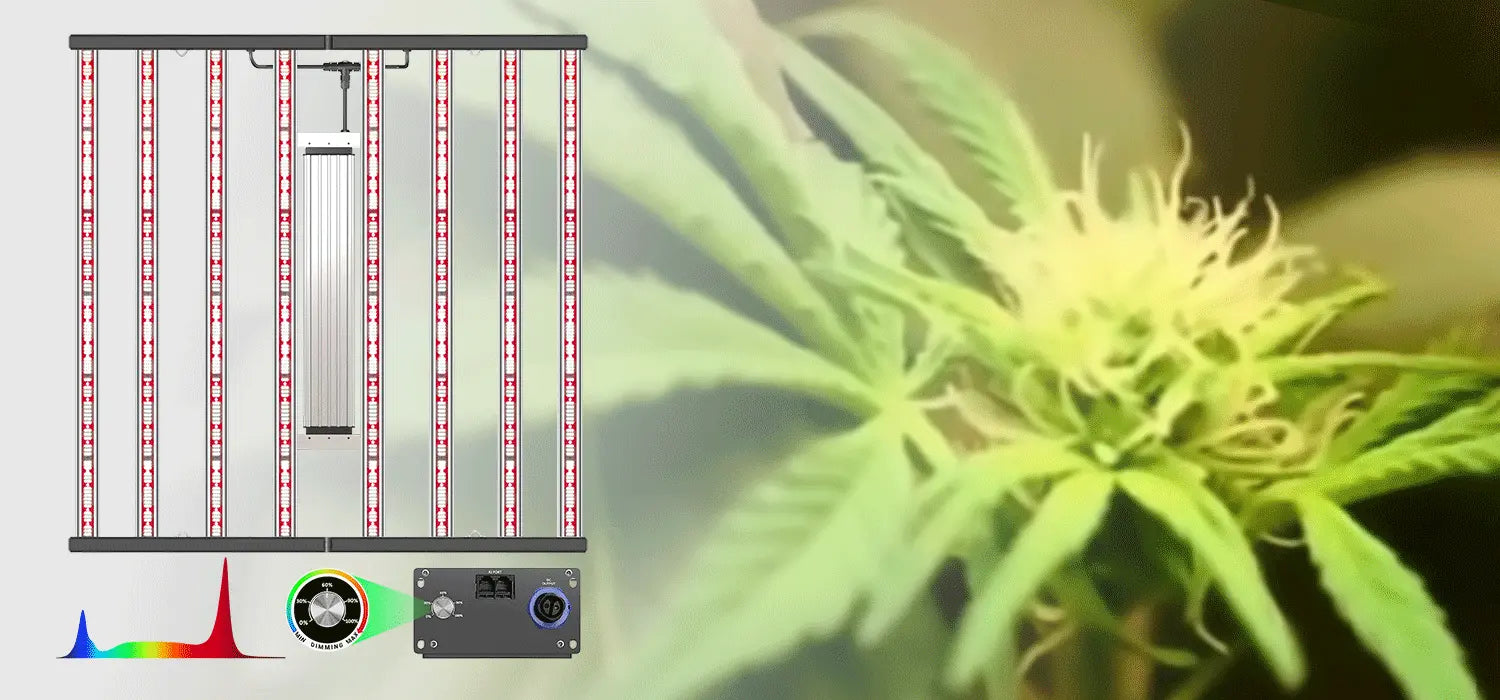 4. HYPHOTONFLUX PRO-720 LED Grow Light
The spectrum of HYPHOTONFLUX PRO-720 LED grow light is 6500k & 660nm. It has blue and red light that plants need, and with enhanced red spectrum which has outstanding effect in flowering stage. Reliable high-performance light sources deliveries 720W power draw and achieve 3.0μmol/J efficacy. HYPHOTONFLUX PRO-720 is a good choice for 5'x5' coverage area!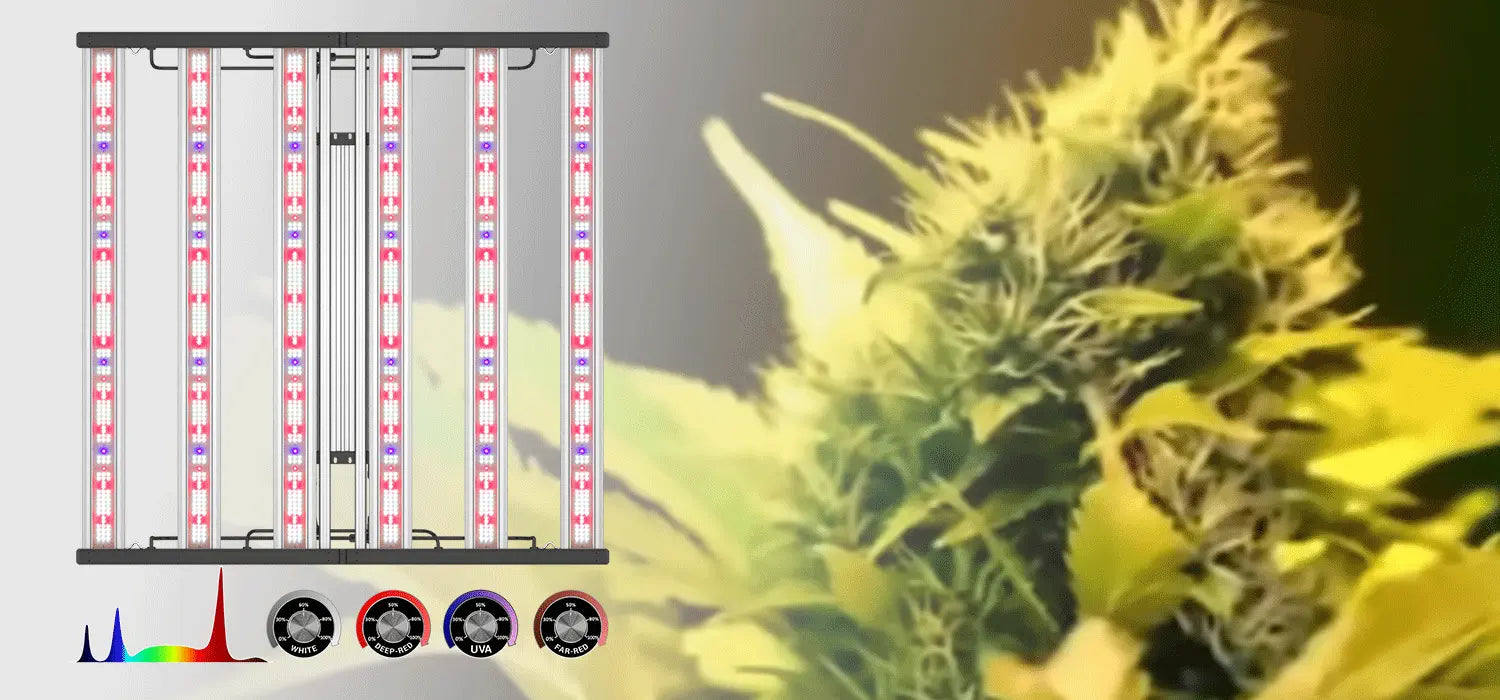 5.
HYPHOTONFLUX SMART-670 LED Grow Light
HYPHOTONFLUX SMART-670 LED grow lights draw 670 watts with 3.03μmol/J efficacy. It is tunable spectrum designed with 4 independent dimmers , full spectrum with UV and IR , suit for cannabis plant from seedling to flowering and provide plants with targeted spectrum. As for SMART-670's UV light, you can also control it in separate. We have 4 independent spectrum control channel on the driver box to freely control 4 different light( White, Red, UV and IR). As for it's coverage area, you can let it 6x6ft in veg, or 5x5ft in flowering period.
✿ As we all know, Plants grown indoors require more light hours than those grown outdoors. It is recommended to provide 14 to 18 hours of light per day. One of the biggest advantages of HYPHOTONFLUX LED grow lights is that they do not depend on nature's day & night cycle, so you have complete control. Though you can leave your LED grow light on all day, plants still need some time in the dark as it is important for proper plant health.
✿ We will continue our hard work and commit to developing new ideas and improvements from all of our past and present creations as we strive to brighten up the lives of you and your lovely plants.
✿ Now you've been introduced to the world of
HYPHOTONFLUX LED grow lights
, It's time to start your LED grow light journey!Take a look at our products and choose the one that's right for you!